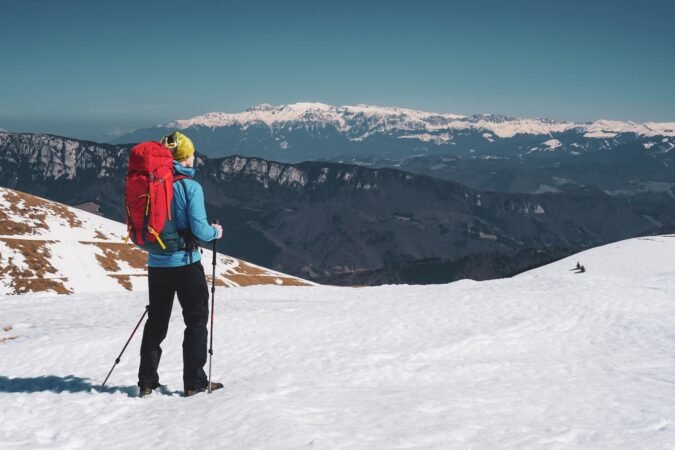 Explore Himachal Honeymoon Tour Package Ex. Delhi 6n7d
Your romantic journey begins as you depart from Delhi and drive to the picturesque town of Shimla. Marvel at the scenic views of the mountains and valleys as you wind through the Himalayan roads. Upon reaching Shimla, check into your cozy honeymoon suite and spend the evening at leisure. Take a leisurely stroll along the famous Mall Road, hand in hand with your partner, and soak in the charm of this colonial hill station.
Day 2: Shimla Sightseeing
Start your day with a delightful breakfast and embark on a sightseeing tour of Shimla. Visit the iconic Jakhu Temple, located atop Jakhu Hill, and seek the blessings of Lord Hanuman. Enjoy panoramic views of the surrounding mountains from this vantage point. Explore the beautiful Christ Church, known for its neo-Gothic architecture, and capture romantic moments against the backdrop of the Himalayas. In the evening, indulge in some shopping at the bustling local markets and savor delicious Himachali cuisine.
On the third day, bid farewell to Shimla and set off for the captivating town of Manali, known for its snow-clad peaks and serene valleys. Enjoy the scenic drive through the mesmerizing landscapes, crossing lush green forests and gushing rivers. Upon arrival in Manali, check into your honeymoon suite and spend the evening at leisure. Immerse yourselves in the peaceful ambiance of Manali, surrounded by the majestic mountains.
Day 4: Manali Sightseeing and Solang Valley Excursion
Explore the wonders of Manali on the fourth day of your honeymoon. Visit the famous Hadimba Devi Temple, set amidst enchanting cedar forests, and seek blessings for your new journey together. Enjoy a romantic stroll through the Van Vihar National Park, hand in hand with your loved one, and revel in the beauty of nature. In the afternoon, embark on an excursion to Solang Valley, where you can indulge in adventurous activities like paragliding, zorbing, and skiing (subject to availability and weather conditions). Return to Manali and spend a cozy evening in each other's company.
Day 5: Manali to Dharamshala
On the fifth day, leave the enchanting landscapes of Manali behind and proceed to the serene town of Dharamshala. As you drive through the winding roads, admire the panoramic views of the Dhauladhar Range. Upon reaching Dharamshala, check into your hotel and spend the evening at leisure. Explore the charming markets, visit the Namgyal Monastery, and experience the spiritual essence of this Tibetan settlement.
Day 6: Dharamshala Sightseeing and McLeod Ganj Visit
Embark on a sightseeing tour of Dharamshala, starting with a visit to the famous Tsuglagkhang Complex, which houses the residence of His Holiness the Dalai Lama. Explore the Namgyal Monastery and indulge in quiet moments of meditation and reflection. In the afternoon, visit the serene town of McLeod Ganj, also known as "Little Lhasa," and immerse yourselves in the Tibetan culture and spirituality. Enjoy panoramic views of the Kangra Valley from the Bhagsu Nag Temple and waterfall. Spend the evening at leisure, savoring the tranquility of Dharamshala.
Day 7: Departure from Dharamshala to Delhi
On the final day of your honeymoon, bid farewell to the serene mountains of Himachal Pradesh and embark on your journey back to Delhi. Carry with you the beautiful memories, the love shared, and the promise of a lifelong adventure together. Depart from Dharamshala with a heart filled with love, gratitude, and the desire to return to this enchanting 
Explore Himachal Honeymoon Tour Package
Embark on a dreamy and romantic journey with our Himachal Honeymoon Itinerary, carefully crafted to make your honeymoon an unforgettable experience. Set amidst the enchanting landscapes of Himachal Pradesh, this itinerary highlights the region's top attractions and creates cherished memories that will last a lifetime.
Begin your love-filled adventure in Shimla, the capital city of Himachal Pradesh and a popular honeymoon destination. Nestled in the lap of the Himalayas, Shimla offers a perfect blend of natural beauty, colonial charm, and pleasant weather. Explore the famous Mall Road, adorned with shops, eateries, and cafes, where you can indulge in shopping and delightful culinary experiences. Take a romantic stroll along The Ridge, offering breathtaking views of the surrounding hills and valleys. Visit the historic Viceregal Lodge, Christ Church, and Jakhu Temple, immersing yourselves in the rich heritage of the region.
From Shimla, travel to Manali, another gem of Himachal Pradesh known for its scenic beauty and serene atmosphere. Marvel at the snow-capped mountains, lush green valleys, and meandering rivers that create a picturesque backdrop for your honeymoon. Rohtang Pass, a paradise for adventure enthusiasts, awaits you with its exhilarating activities like skiing, snowboarding, and paragliding. Immerse yourselves in the tranquility of nature by taking a leisurely stroll along the banks of the Beas River, or visit the ancient Hadimba Devi Temple to seek blessings for a blissful married life.
Next, proceed to Dharamshala, a serene hill station known for its spiritual aura and the residence of the Dalai Lama. Explore the peaceful monasteries and immerse yourselves in the teachings of Buddhism. The lush tea gardens and panoramic views of the Kangra Valley provide a perfect backdrop for romantic moments. Don't miss a visit to McLeod Ganj, the vibrant Tibetan market, where you can shop for unique souvenirs and handicrafts.
Conclude your honeymoon in Dalhousie, a quaint hill station with its colonial charm and breathtaking landscapes. Take a leisurely walk along the Mall Road, enjoying the cool mountain breeze and savoring local delicacies. Visit the scenic Khajjiar, often referred to as the "Mini Switzerland of India," where you can indulge in activities like horse riding and zorbing, creating cherished memories together.
Throughout your Himachal honeymoon, the region's top keywords such as Shimla, Manali, Rohtang Pass, Dharamshala, and Dalhousie will mesmerize you with their natural beauty, romantic ambiance, and cultural heritage. Our itinerary ensures that you have ample time to explore each destination, creating unforgettable moments of love and togetherness
Let the captivating beauty of Himachal Pradesh be the backdrop for your love story, as you embark on this incredible honeymoon itinerary. Celebrate your new journey with moments of serenity, adventure, and romance, and let the magic of Himachal Pradesh create memories that will be etched in your hearts forever.
Transport services by an exclusive vehicle as per itinerary.

Swift Dzire/Etios/Amaze

MAP Plan ( Breakfast & Dinner)

Airport, Railway Station and Hotel Pickup and drop back at the end of the tour.

Assistance on arrival.

Check in & Check out at 12Noon.

Inclusive fall the Taxes (Parking, Toll Tax, Luxury Tax, Green Tax, Felix, And Driver Exp.etc.
Heater charge will be extra.

Any monument entry fees / camera fees.

Any meal, which is not mentioned above.

Any guide charges.

5% GST.

Any air / train fare.
Cancellation before 30days of start date will be charged 20% Of Total Package.
Cancellations between 16 days to 30 days before start date, 35% of tour cost would be charged as retention.
Cancellations between 10 days to 15 days before start date, 50% of tour cost would be charged as retention.
Cancellation between 7 days to 5 days will be charged full amount Token amount not refundable
Our Destination expert will be happy to help you resolve your queries for this tour.
Email - info@plutotours.com
25000+ Pictures and Reviews on the platform.
10000+ Tours and Activities
We have activities across 17 countries, across every category so that you never miss best things to do anywhere.
We are always able to support you so that you have a hassle free experience.