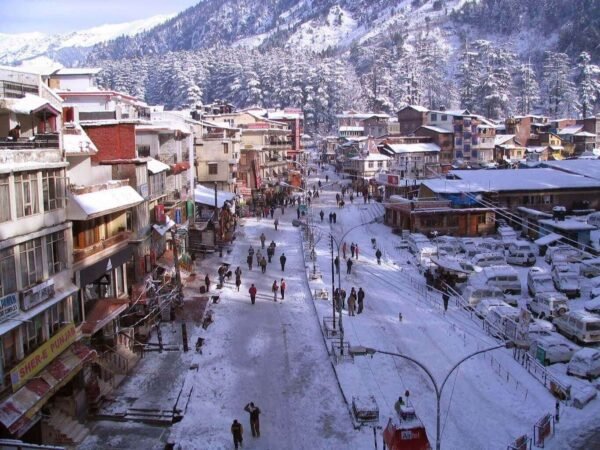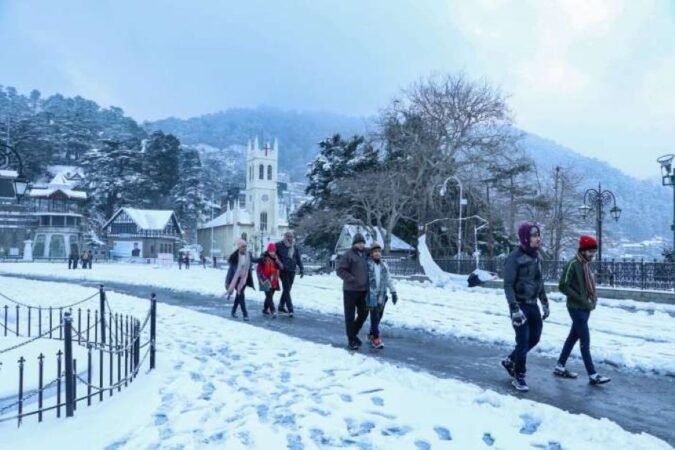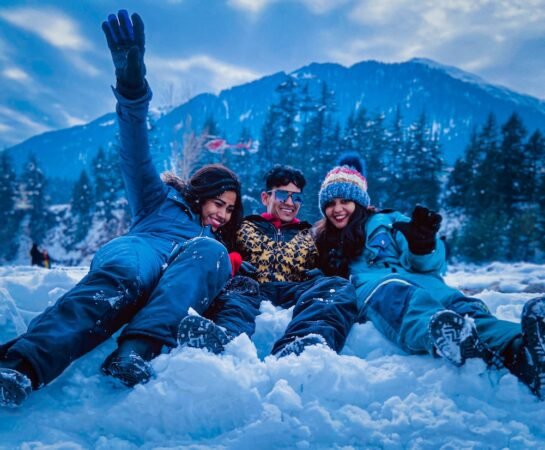 Shimla Manali Adventurous Tour Package Ex. Delhi 6n/7d
Shimla, Manali Himachal pardesh
Day 1: Delhi to Shimla Transfer
Your adventure begins as you depart from Delhi and head towards Shimla, the gateway to the Himalayas. Enjoy a scenic drive through the picturesque valleys and winding roads, gradually ascending to higher altitudes. Upon reaching Shimla, check into your hotel and spend the rest of the day exploring the charming hill station at your own pace. Take a stroll along the Mall Road, visit the famous Christ Church, and immerse yourself in the serene ambiance of Shimla.
Day 2: Shimla Adventure Activities
Gear up for an exciting day filled with adventure activities in Shimla. Start your day with a thrilling experience of zip-lining, soaring through the sky and enjoying panoramic views of the surrounding mountains. Test your courage and agility with rock climbing and rappelling, as you conquer the rugged cliffs under expert guidance. Feel the rush of adrenaline as you navigate through the obstacles of the high ropes course, challenging your physical and mental strength. End the day with a peaceful nature walk, rejuvenating amidst the tranquility of Shimla's natural beauty.
Day 3: Shimla to Manali Transfer and River Rafting
Bid farewell to Shimla as you embark on a scenic drive to Manali, another adventure hub nestled amidst the mountains. En route, brace yourself for an exhilarating river rafting experience in the Beas River. Feel the thrill as you navigate through the gushing rapids, surrounded by breathtaking landscapes. Arrive in Manali and check into your hotel, where you can relax and prepare for the upcoming adventures.
Day 4: Paragliding in Solang Valley and ATV Ride
Get ready for an adrenaline-pumping day in Solang Valley, renowned for its adventure sports. Experience the sheer joy of paragliding as you soar through the skies, enjoying bird's-eye views of the majestic mountains and lush valleys. Feel the wind in your hair and the freedom of flight as you create unforgettable memories. Afterward, unleash your adventurous spirit with an ATV (All-Terrain Vehicle) ride, maneuvering through the rugged terrains and feeling the thrill of off-road driving. End the day with a sense of accomplishment and a longing for more adventures.
Day 5: Hiking to Jogini Waterfall and Camping Experience
Embark on a thrilling hiking expedition to Jogini Waterfall, a hidden gem near Manali. Trek through scenic trails, crossing dense forests and meandering streams, until you reach the majestic waterfall. Marvel at its beauty and enjoy the refreshing spray of water on your face. Immerse yourself in the tranquility of nature and savor a picnic lunch amidst the serene surroundings. In the evening, indulge in a unique camping experience, setting up tents under the starry sky. Enjoy a bonfire, share stories, and relish a delicious barbecue dinner, creating cherished memories of your adventurous journey.
Day 6: Solang Valley Adventure Sports and Bungee Jumping
Gear up for another action-packed day in Solang Valley, where you can engage in a variety of adventure sports. Try your hand at activities like zorbing, where you roll down the slopes in a transparent ball, and enjoy moments of pure joy and laughter. Challenge yourself with a thrilling bungee jumping experience, as you take the leap of faith from a towering platform, experiencing an adrenaline rush like never before. End the day with a sense of accomplishment and pride, celebrating your bravery and the amazing experiences you've had throughout the trip.
Day 7: Manali to Delhi Departure
As your adventurous journey comes to an end, bid farewell to the mesmerizing landscapes of Manali and embark on your journey back to Delhi. Carry with you the memories of thrilling adventures, stunning vistas, and the spirit of conquering new challenges. Depart with a sense of fulfillment and a longing to return for more adrenaline-fueled escapades in the future.
Shimla Manali Adventurous Tour
Embark on an exhilarating and adventurous journey through the picturesque landscapes of Shimla and Manali with our specially curated itinerary. This Shimla Manali adventure tour is designed to provide you with an unforgettable experience, combining breathtaking natural beauty, thrilling activities, and cultural exploration. Get ready to immerse yourself in the stunning Himalayan scenery, indulge in adrenaline-pumping adventures, and discover the rich heritage of these popular destinations.
Shimla, the capital city of Himachal Pradesh, is renowned for its colonial charm, lush greenery, and panoramic views of snow-capped mountains. As you explore Shimla, you'll be captivated by its enchanting atmosphere, with the vibrant Mall Road offering a variety of shops, eateries, and cafes. Take a leisurely stroll along The Ridge and witness the awe-inspiring vistas of the surrounding hills and valleys. Don't miss the opportunity to visit the historic Viceregal Lodge, Christ Church, and Jakhu Temple, all of which showcase the architectural marvels and cultural heritage of the region.
As you proceed to Manali, be prepared to be mesmerized by its breathtaking beauty and thrilling adventures. Nestled amidst towering mountains and lush valleys, Manali is a paradise for adventure enthusiasts. Indulge in exhilarating activities such as paragliding, river rafting, zorbing, and trekking, as you soak in the adrenaline rush and create memories to last a lifetime. Explore the Solang Valley, a popular hub for adventure sports, and witness the stunning views of the snow-capped peaks and gushing rivers.
Apart from its adventurous offerings, Manali also boasts rich cultural heritage. Visit the ancient Hadimba Devi Temple, dedicated to the goddess Hadimba, and marvel at its unique architectural style. Explore the quaint villages of Vashisht and Naggar, known for their traditional charm and ancient temples. Immerse yourself in the local culture by trying the delicious Himachali cuisine and interacting with the warm and friendly locals.
Throughout your Shimla Manali adventure tour, you'll be surrounded by the majestic Himalayan landscapes, offering a visual treat at every turn. Capture the beauty of the snow-capped mountains, lush forests, meandering rivers, and blooming valleys, as you create lifelong memories of this thrilling journey.
So gear up for an action-packed adventure, filled with breathtaking vistas, thrilling experiences, and cultural exploration. Get ready to embark on a Shimla Manali adventure tour that will leave you spellbound and craving for more.
Transport services by an exclusive vehicle as per itinerary.

Swift Dzire/Etios/Amaze

MAP Plan ( Breakfast & Dinner)

Airport, Railway Station and Hotel Pickup and drop back at the end of the tour.

Assistance on arrival.

Check in & Check out at 12Noon.

Inclusive fall the Taxes (Parking, Toll Tax, Luxury Tax, Green Tax, Felix, And Driver Exp.etc.
Heater charge will be extra.

Any monument entry fees / camera fees.

Any meal, which is not mentioned above.

Any guide charges.

5% GST.

Any air / train fare.
Cancellation before 30days of start date will be charged 20% Of Total Package.
Cancellations between 16 days to 30 days before start date, 35% of tour cost would be charged as retention.
Cancellations between 10 days to 15 days before start date, 50% of tour cost would be charged as retention.
Cancellation between 7 days to 5 days will be charged full amount Token amount not refundable
Our Destination expert will be happy to help you resolve your queries for this tour.
Email - info@plutotours.com
25000+ Pictures and Reviews on the platform.
10000+ Tours and Activities
We have activities across 17 countries, across every category so that you never miss best things to do anywhere.
We are always able to support you so that you have a hassle free experience.