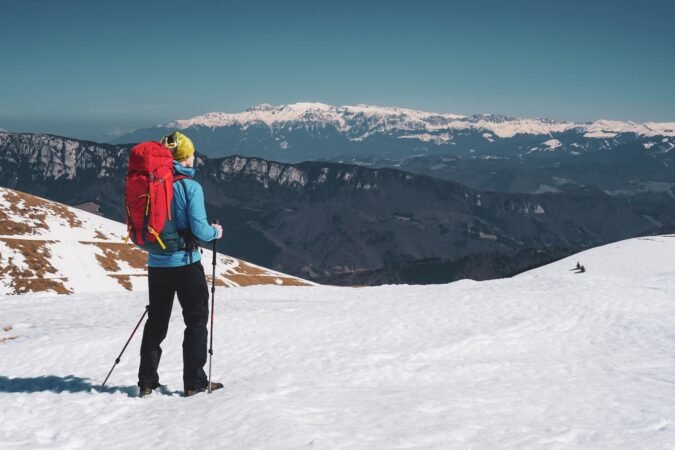 Shimla Tour Package By Volvo
Shimla Himachal Pardesh India
Day 1: Delhi to Shimla (By Volvo)
Your journey begins in Delhi, where you'll board a comfortable Volvo bus that will transport you to the enchanting hills of Shimla. Sit back, relax, and enjoy the scenic drive as you leave the bustling city behind. Marvel at the changing landscapes, from the plains to the hills, as you ascend towards Shimla. After a comfortable overnight journey, you'll wake up refreshed, ready to explore the beauty that awaits you.
Day 2: Shimla Sightseeing
As you arrive in Shimla, you'll be greeted by cool mountain air and panoramic views. Check into your hotel and freshen up before heading out to explore the city. Visit the famous Mall Road, a bustling hub of activity lined with shops, restaurants, and colonial-era buildings. Stroll along the Ridge, a spacious open area that offers stunning views of the surrounding mountains. Take a visit to the Christ Church, the second oldest church in North India, and admire its exquisite architecture. In the evening, indulge in local cuisine and soak in the vibrant atmosphere of Shimla.
Day 3: Excursion to Kufri and Naldehra
On the third day, embark on an exciting excursion to Kufri and Naldehra, two beautiful destinations near Shimla. Begin your day with a visit to Kufri, a picturesque hill station known for its stunning views and adventure activities. Enjoy horse riding, go for a nature walk, or take a thrilling ride on the Yak. Later, proceed to Naldehra, famous for its lush golf course surrounded by tall cedar trees. Spend some peaceful moments amidst the tranquil surroundings and capture the beauty of the landscape. After a day filled with exploration and enjoyment, return to Shimla and relax in your hotel.
Day 4: Shimla Local Sightseeing and Departure to Delhi (By Volvo)
On the final day, make the most of your time in Shimla with some local sightseeing. Visit the Viceregal Lodge, also known as Rashtrapati Niwas, a splendid building that once served as the summer residence of the British viceroys. Explore its beautiful architecture and learn about its historical significance. Next, visit the State Museum to delve into the rich cultural heritage of Himachal Pradesh. Finally, take a walk through the lush greenery of the Glen Forests, immersing yourself in nature's tranquility.
In the evening, bid farewell to the enchanting hills of Shimla as you board the Volvo bus for your journey back to Delhi. Reflect on the wonderful experiences you've had and cherish the memories of this unforgettable trip.
The Delhi to Shimla Volvo tour is a prominent tourist destination Shimla in India's Himachal Pradesh region is renowned for its scenic beauty and imperial charm. With their pleasant and hassle-free transportation, Volvo buses are one of the practical methods to get to Shimla.
In the Volvo bus package to Shimla the opulent features of Volvo buses include reclining seats, air conditioning, lots of legroom, and entertainment systems. Shimla Tour Package By Volvo they provide a relaxing and delightful voyage, particularly for long distances.
You can contact the executive of Pluto Tour World Holidays Pvt. Ltd. which provide package trips to arrange a Shimla tour package by Volvo. Depending on the package selected, these packages typically include lodging, transportation, sightseeing, and occasionally food as well.
In Delhi to Shimla Volvo tour by Volvo bus, the trip from a major city like Delhi to Shimla often takes 8 to 10 hours, depending on the amount of traffic and the state of the roads. Typically, the buses of Shimla tour by luxury Volvo bus pick up passengers at predetermined locations throughout the city.
In your Shimla Volvo package from Delhi when you arrive in Shimla, you can visit the city's many attractions, including the Viceregal Lodge, Christ Church, Ridge, Mall Road, and Jakhu Temple. Shimla also serves as a starting point for trips to other stunning Himachal Pradesh hill towns like Kufri, Chail, and Manali.
Shimla receives a lot of snowfall in the winter, making it a popular destination for people who love winter activities. You can engage in activities like skiing, ice skating, and snowboarding during this time in your Shimla Volvo tour package from Delhi.
Before scheduling your Shimla tour Package by Volvo, it is advisable to check the weather and road conditions, especially during the winter when the area frequently receives significant snowfall.
The Volvo bus package to Shimla is an all-around simple and pleasant approach to experiencing the alluring beauty of this hill station with the Shimla Volvo tour package from Delhi. Shimla has something to offer everyone, whether you enjoy the outdoors, seeking adventure, or just need a quiet break.
Transport services by an exclusive vehicle as per itinerary.

Swift Dzire/Etios/Amaze

MAP Plan ( Breakfast & Dinner)

Airport, Railway Station and Hotel Pickup and drop back at the end of the tour.

Assistance on arrival.

Check in & Check out at 12Noon.

Inclusive fall the Taxes (Parking, Toll Tax, Luxury Tax, Green Tax, Felix, And Driver Exp.etc.
Heater charge will be extra.

Any monument entry fees / camera fees.

Any meal, which is not mentioned above.

Any guide charges.

5% GST.

Any air / train fare.
Cancellation before 30days of start date will be charged 20% Of Total Package.
Cancellations between 16 days to 30 days before start date, 35% of tour cost would be charged as retention.
Cancellations between 10 days to 15 days before start date, 50% of tour cost would be charged as retention.
Cancellation between 7 days to 5 days will be charged full amount Token amount not refundable
Our Destination expert will be happy to help you resolve your queries for this tour.
Email - info@plutotours.com
25000+ Pictures and Reviews on the platform.
10000+ Tours and Activities
We have activities across 17 countries, across every category so that you never miss best things to do anywhere.
We are always able to support you so that you have a hassle free experience.