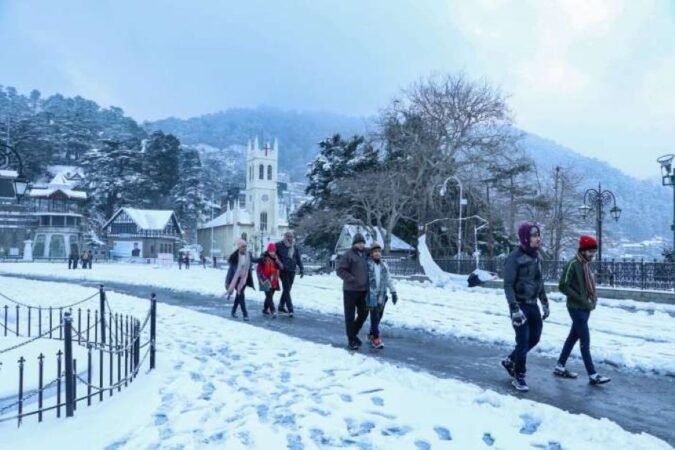 Shimla Tour with Chail 3N/4D
Shimla , Himachal pardesh
Day 1: Delhi to Shimla: Start of f beautiful journey
Your journey begins in Delhi, where you'll embark on a scenic drive to Shimla, the capital of Himachal Pradesh. As you leave the city behind, the landscape transforms into rolling hills and verdant forests. Upon reaching Shimla trip, you'll be captivated by its colonial architecture, bustling markets, and panoramic views. Take a leisurely stroll on the Mall Road in Shimla, shop for souvenirs, and indulge in delectable local cuisine. After a day of exploration, settle into your cozy accommodation and prepare for the days ahead.
Day 2: Shimla Sightseeing
On the second day, immerse yourself in the enchanting beauty of Shimla as you explore its iconic attractions. Visit the Viceregal Lodge, a magnificent heritage building that once served as the summer residence of the British viceroys. Marvel at the neo-Gothic architecture and stroll through the lush gardens surrounding the lodge. Next, head to Jakhu Temple, perched atop Jakhu Hill, offering panoramic views of the surrounding Himalayan peaks. Seek blessings at this sacred temple dedicated to Lord Hanuman. In the evening, enjoy a peaceful walk through the pine forests of Glen, experiencing the serenity of nature.
Day 3: Shimla to Chail Excursion
On the third day, embark on an excursion to the quaint town of Chail, nestled amidst cedar forests and overlooking the picturesque Shimla Valley. Explore the Chail Palace, a magnificent heritage property that was once the summer retreat of the Maharaja of Patiala. Admire the regal architecture and take a leisurely stroll in the palace's lush gardens. Visit the Chail Cricket Ground, the highest cricket ground in the world, and soak in the serene ambiance. Don't miss the opportunity to hike to Kali Ka Tibba, a hilltop temple offering panoramic views of the surrounding hills and valleys. After a day filled with exploration, return to Shimla and relax in your comfortable accommodation.
On the final day of your trip, bid farewell to the enchanting hills of Shimla and embark on your journey back to Delhi. As you drive through the scenic landscapes, take one last glance at the majestic mountains and cherish the memories you've created. Arrive in Delhi with a heart filled with tranquility and a desire to return to the hills whenever the city's chaos becomes overwhelming.
Shimla Tour with Chail 3N/4D
In Shimla with Chail tour package the Indian state of Himachal Pradesh, two well-known tourist sites are Shimla and Chail. In the Shimla-Chail tour package both locations provide visitors with stunning scenery, agreeable weather, and a variety of attractions.
Explore Shimla and Chail:
In Shimla with Chail tour package Himachal Pradesh's capital city of Shimla is recognized for its charming colonial atmosphere and breathtaking natural beauty. It is surrounded by snow-capped mountains, luscious green woods, and gorgeous valleys and is located in the foothills of the Himalayas. Shimla is well-known for its lively Mall Road, which is surrounded by stores, eateries, and cafes. Views of the surrounding hills and valleys are stunning from The Ridge, which is situated along the Mall Road. Additionally, tourists are welcome to explore the Viceregal Lodge, Christ Church, and Jakhu Temple, among other ancient structures and sites.
Chail weekend getaway:
Chail sightseeing tour: Chail, a peaceful hill station about 45 kilometers from Shimla, is renowned for its placid atmosphere and spectacular vistas. Chail nature tour with a milder climate and a welcome respite from the summer heat, it is located at a higher altitude than Shimla.
The Chail sightseeing places are: The Chail Palace, which was constructed by the Maharaja of Patiala and is now an opulent hotel, is what makes Chail notable. The palace provides tourists with a tranquil escape because it is surrounded by thick vegetation. The Chail Cricket Ground, the highest cricket ground in the world, is another well-liked attraction in Chail. Visitors can relax and take in the breathtaking views from the ground while playing a game of cricket.
For the Shimla Chail luxury tour you choose Shimla or Chail for your luxury getaway, both destinations offer a serene and rejuvenating experience amidst the beautiful Himalayan landscapes.
In Chail and Shimla honeymoon package, couples can stay in a variety of accommodations, including opulent resorts and inviting cottages, in both Chail and Shimla, where they can have a relaxing and private stay. These locations' romantic ambiance is ideal for couples looking to spend quality time together thanks to their cool environment and scenic splendor.
Shimla Chail group tour: A typical group tour to Shimla and Chail can range from 3 to 5 days, depending on the itinerary and activities included.
Shimla Chail adventure tour: In addition to these alternatives, river rafting is available in both Shimla and Chail. The area's rivers offer spectacular rapids, making it an exhilarating experience for adrenaline seekers.
For Shimla Chail family vacation Choosing the length of your trip should be your first step in planning your vacation. The ideal amount of time to spend exploring both Shimla and Chail is at least 3–4 days. Next, reserve your lodging in advance because these locations frequently fill up during the busiest travel times.
Best time to visit Shimla and Chail: The summer months, from April to June, are the best for visiting Shimla and Chail since the weather is nice and great for outdoor activities. It is best to avoid the monsoon season, which lasts from July to September and delivers severe rainfall. The winter season, which lasts from November to February, offers the possibility of snowfall, but dress warmly.
In Shimla and chail trips, Shimla and Chail are both easily accessible by road, and it takes two to three hours to get from one to the other. In Shimla-Chail tour package Many visitors advise visiting Shimla first before continuing to Chail for a tranquil and unusual experience. In Shimla Chail vacation Shimla to Chail is a picturesque drive that gives spectacular views of the Himalayan range and the surrounding region.
In Shimla with Chail tour package Overall, visiting Shimla and Chail is a great way to see the Himachal Pradesh region's natural beauty, cultural legacy, and tranquil atmosphere. In Shimla Chail vacation every traveler may find something to do in a shimla and chail trip, whether they want to take in the historical sites, partake in adventurous pursuits, or just relax in the peace and quiet of the mountains in your shimla and chail adventure tour package.
Highlights
• Route: Delhi – Shimla – Delhi
• Duration: 4 Days / 3 Nights
• Start point: Delhi
• Endpoint: Delhi
• Seeking Blessings At Christ Church, Jakhu Temple And Sankat Mochan Temple
• Sightseeing Tour In Shimla Kufri
• Day Tour To Chail
• Visit Mall Road Shimla
Transport services by an exclusive vehicle as per itinerary.

Swift Dzire/Etios/Amaze

MAP Plan ( Breakfast & Dinner)

Airport, Railway Station and Hotel Pickup and drop back at the end of the tour.

Assistance on arrival.

Check in & Check out at 12Noon.

Inclusive fall the Taxes (Parking, Toll Tax, Luxury Tax, Green Tax, Felix, And Driver Exp.etc.
Heater charge will be extra.

Any monument entry fees / camera fees.

Any meal, which is not mentioned above.

Any guide charges.

5% GST.

Any air / train fare.
Cancellation before 30days of start date will be charged 20% Of Total Package.
Cancellations between 16 days to 30 days before start date, 35% of tour cost would be charged as retention.
Cancellations between 10 days to 15 days before start date, 50% of tour cost would be charged as retention.
Cancellation between 7 days to 5 days will be charged full amount Token amount not refundable
Top Attractions in Shimla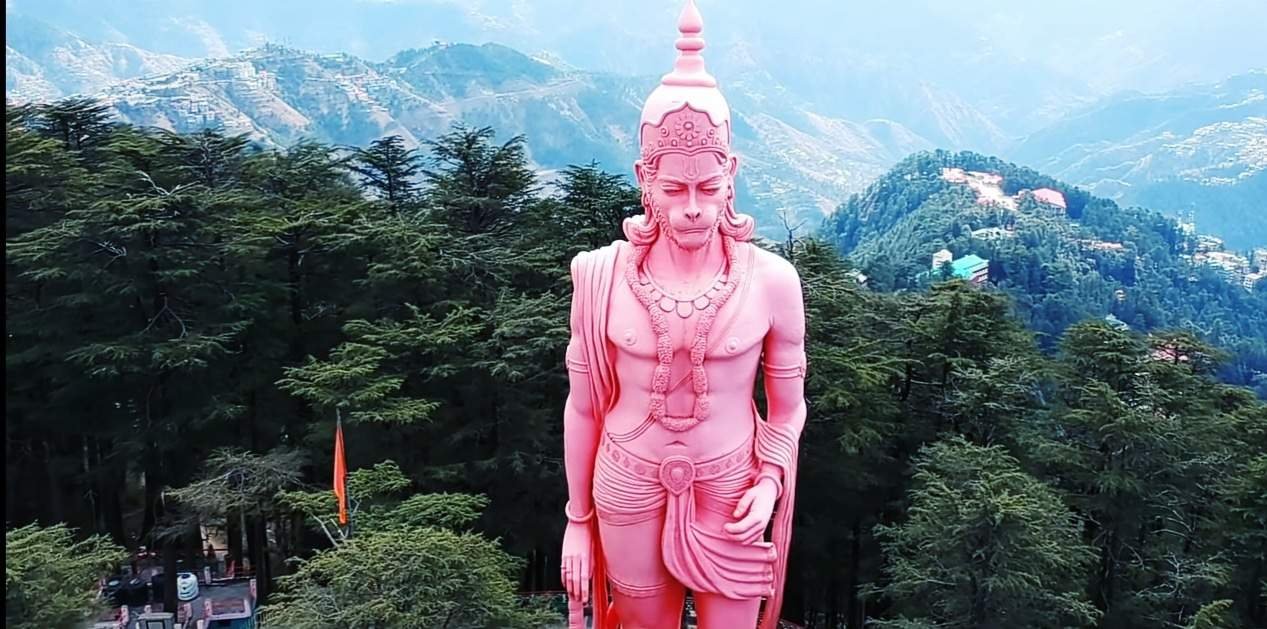 Perfect Place it is not accessible by road hence it is clean and clear. Easily reachable by Rop e way or Trekking both the option are good I have chosen Rope way because did not have enough time but personally I would prefer Trekking.
Beware of Monkeys they will take anything from you from your pocket, bags or even your Spex or Goggle and if you want to get it back you need to give them something to eat.
They will have your things taken even without you knowing it. One of monkey took my Spex from jumping on my shoulder and I come to know when my Spex was in his hand.
Must Visit Place whenever you are in Shimla.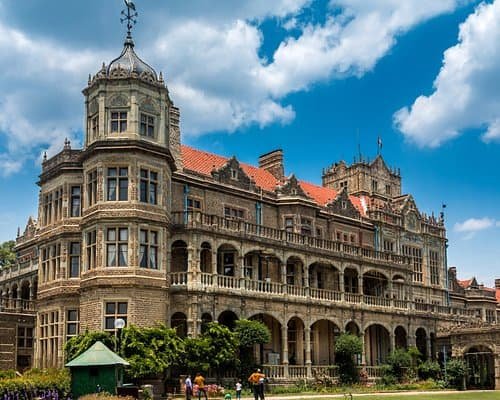 This lovely building of heritage value atop a hill provides lovely view of green valleys. This building still maintained as it was built houses the institute for advanced studies and hence tourists are given limited access for limited time to visit. The tourists are permitted at assigned time slots with a guide. Though the property has lots of history associated, the tourists are not provided adequate insight and time. The garden around the property is lovely but needs better attention. There is a small cafeteria that offers very limited items to tourists. Overall the place has potential but needs more efforts from tourism angle to attract more tourists that flock Shimla.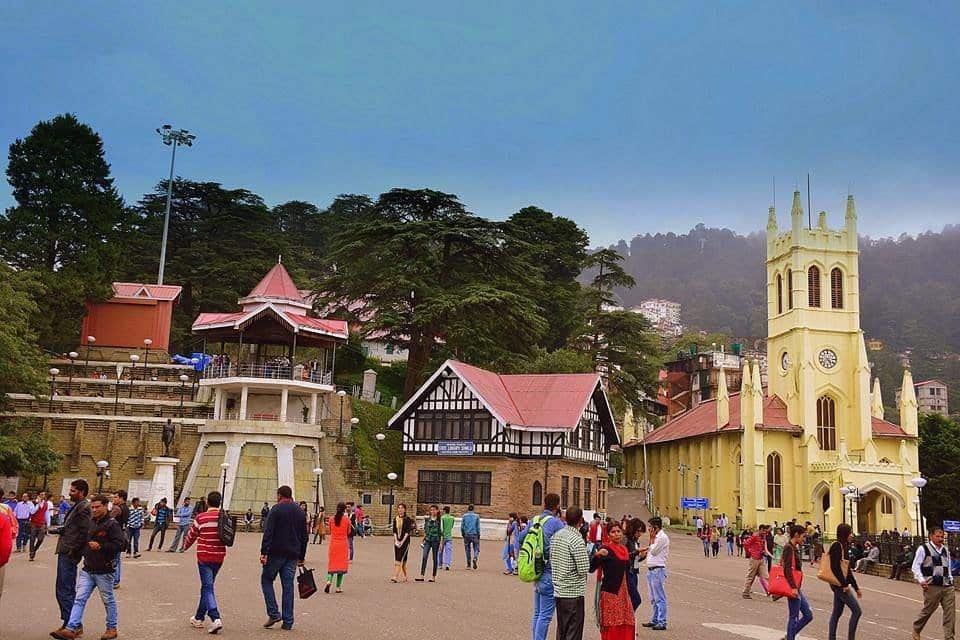 Situated right above Mall Road, the Ridge has the vibe of a typical European city square that is hustling-bustling with people, food stalls, and buildings that exhibit colonial architecture.
There is no vehicular movement on the Ridge and hence one can roam about freely on this vast open space, taking in the views of the Shimla valley on one side and Mall Road on the other. There are horse rides, photo booths, and a few food stalls to keep you engaged. All in all, a beautiful place to be at sunset time.
Gaiety Heritage Cultural Complex
It is located on the lower side of the Mall Road and can be missed very easily. The entrance fee is Rs. 10/- only and a guide takes you thru in and gives you a brief history of this iconic structure.
Its difficult to believe that this theatre is over a 100 years old and it is indeed a architectural marvel. And to our pleasant surprise the whole structure is very well maintained. A must visit place
Our Destination expert will be happy to help you resolve your queries for this tour.
Email - info@plutotours.com
25000+ Pictures and Reviews on the platform.
10000+ Tours and Activities
We have activities across 17 countries, across every category so that you never miss best things to do anywhere.
We are always able to support you so that you have a hassle free experience.